Congratulations to graduates of the Sasin Class of 2018, 2019 and 2020!
This year's graduation day for Sasin graduates is on
Thursday, May 19, 2022
at the Chulalongkorn University Auditorium. It is a pleasant day to celebrate the achievements of Sasin graduates with their families, friends and faculty. We look forward to sharing this day with you and your family!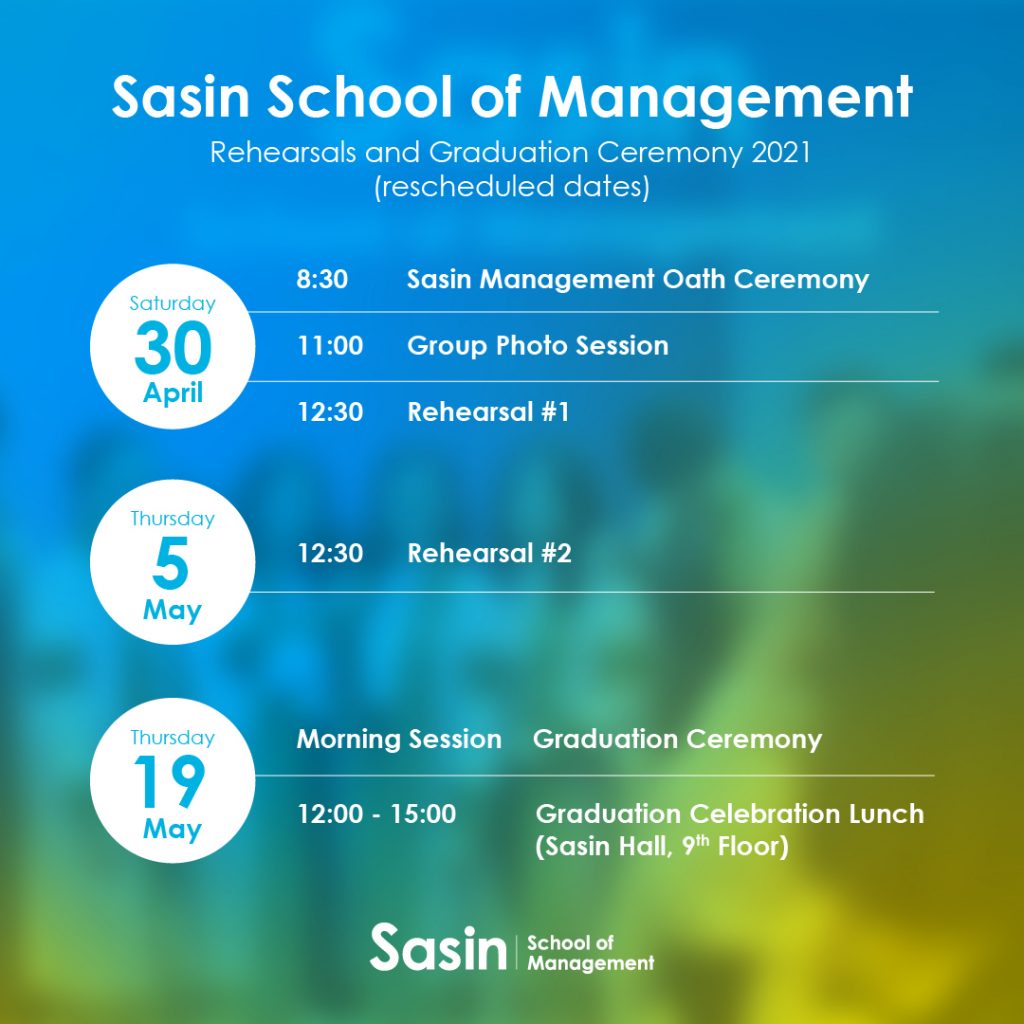 For more information,
click here
.
You might be interested in...