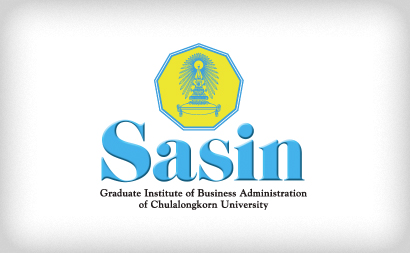 Southeast Asian Contributions to a New Global Ethic
On 31 August 2009, Foreign Minister Kasit Piromya presided over the opening ceremony of the First Southeast Asia Dialogue of the Caux Round Table (CRT) at the Ministry of Foreign Affairs. The CRT was co-sponsored by the Thai Foreign Ministry together with the Institute for Southeast Asian Studies in Singapore and the Banyan Tree Global Foundation. Tunku Abdul Aziz, CRT Coordinator for Southeast Asia and Former Special Advisor to the UN Secretary General on Ethics, chaired the Dialogue.
Professor Stephen B. Young
The Caux Round Table proposed to demonstrate that Southeast Asian ethical philosophies can make important contributions to the global community in the 21st Century. Two approaches familiar to the Caux Round Table have been selected for review and discussion at the first CRT Regional Dialogue in Southeast Asia. They are, first, understandings of Qur'anic Guidance for good governance evolving from workshops and study at the International Islamic University Malaysia, and second, the principles of a Sufficiency Economy articulated in a Theravada Buddhist context initially by His Majesty the King of Thailand.
The Caux Round Table Southeast Asia Dialogue was organized by Sasin Graduate Institute of Business Administration of Chulalongkorn University's Visiting Professor Stephen B. Young, CRT Global Executive Director with country coordination carried out by Nick Pisalyaput, Thailand's CRT representative and Sasin Alumni (MBA2003), with the assistance of Sasin Special Projects Officer, Winita Prasertkul. Students from the Sasin MBA2008 class, Natdanai Dejtheeranukul, Wilawan Rookkapibal, and Sornkanok Apichanapong, kindly volunteered their time and effort in ensuring the smooth-running of the event. Professor Ian fenwick, Sasin's Advisor and Senior Head of Administrative Programs, acted as the Dialogue's official rapporteur and the complete report on the discussions will be posted at http://www.cauxroundtable.org in the very near future.
Southeast Asia, throughout history a crossroads of people, cultures, trade and political influences, has a unique intellectual and moral relationship to decision-making. Southeast Asian cultures, communities and nations stand apart from the more hierarchical traditions and highly structured social patterns of Northeast Asia and the Indian subcontinent. In Southeast Asia, a deeply personal sense for the individual in the context of cosmic movement is paramount.

Southeast Asian perspectives center on fluidity, the flow of time and the changing currents of circumstance. Southeast Asians, in general as there are always exceptions, seek a balance and a sense of due proportion in their relationships – neither too close to shore nor in over their heads. Adjusting one's circumstances without loss of faith or self-confidence as larger trends reveal themselves is often seen as successful accomplishment.
This perspective gives rise to important insights about human nature and human opportunities, insights which deserve to be shared with the larger global community.
Delegates to the inaugural CRT Southeast Asia Dialogue issued the concluding statement as follows:
REFLECTION ON QUR' AN AND THE SUFFICIENCY ECONOMY PRINCIPLES
The current global economic crisis which has been addressed by the governments through various measures needs to be dealt with at its roots by making a strong commitment to CSR.
The time has come when all the stakeholders across this globe should get together and propose a common approach on a universal basis. The CRT which is committed to moral capitalism has taken initiative in this regard and is working on a global scale to this end.
Outside of North America and Europe, ASEAN is an important economic region. It is also home to world's great religions and civilizations. In this attempt to bring Asian perspective on CSR, the CRT together with the Foreign Ministry of the Kingdom of Thailand organized its first Asia Dialogue on August 31, 2009 in Bangkok. In this dialogue the scholars of Islam from International Islamic University Malaysia and the scholars of Buddhism and experts on Sufficiency economy reflected and deliberated on the teachings and principles from their scriptures, faith and philosophies.
Through mutual discussions, they identified 6 pillars of commitment common to Islam, Buddhism, and Sufficiency Economy Ideals which if incorporated in business decision making, would give stability and sustainability to the market economy. These pillars would also promote social justice and environmental solutions of our time and beyond.
The 6 pillars agreed upon are the result of congruence of the values expressed in the concepts of "Amanah" (trusteeship) and A'dl (Justice) and the notions of Moderation and Reasonableness embedded in the Sufficiency Economy approach articulated by His Majesty, the King of Thailand.
Despite its cultural and religious diversities, the group identified the common ground with consensus to uphold and promote the following 6 pillars of commitment:
Human dignity demands ethical wealth creation.

Ethical values, however diverse, are the prerequisites for good character and good behavior.

Respect, integrity, honesty, trust, and empowerment are first principles which help to neutralize prejudices and differences.

Our mission is to strengthen stewardship and trusteeship in order to influence leaders and stakeholders.

High standards of stewardship require application of appropriate knowledge, integrity, moderation, reasonableness, and prudent risk management to ensure sustainability.

An ideal economy relies on good stakeholder relationships resulting in enhanced valuation by all.
The Caux Round Table (CRT) is an international network of experienced business leaders, who work with business and political leaders to design the intellectual strategies, management tools and practices to strengthen private enterprise and public governance to improve our global community. For more information, please visit http://www.cauxroundtable.org.
You might be interested in...