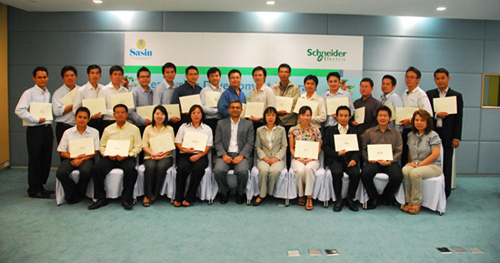 Schneider (Thailand) Limited has requested Sasin Graduate Institute of Business Administration of Chulalongkorn University to conduct the training on "Leadership Development Program" for twenty-seven managers of the Company.
The seminar leader was Associate Professor Siriyupa Roongrerngsuke, Ph.D. and Sarote Phornprapha, Ph.D. of Sasin. The training was held on September 23, 24, October 2 and 5, 2009 at Sasa Patasala Building.
You might be interested in...