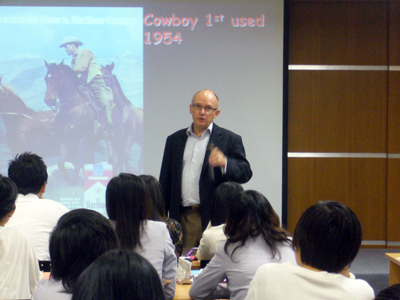 Land & Houses Public Co., Ltd.. has requested Sasin Graduate Institute of Business Administration of Chulalongkorn University to conduct the training on "Marketing Management & Strategy" for thirty-one marketing team of the Company.
The seminar leader was Assistant Professor Kritika Kongsompong, Ph.D., Sasin Faculty in Marketing, Assistant Professor Krittinee Nuttavuthisit, Ph.D., Sasin Faculty in Marketing and Professor Ian Fenwick, Sasin Visiting Professor of Marketing. The training was held on August 6, 11, 24, September 1, 10, 17, 21 & 28, 2010 at Q-House Lumpini, Building, 4th Floor.
You might be interested in...